WELCOME ! .....and THANK YOU for visiting our website !

At present, our web site is still under construction. We are making an effort to present you with more offers as soon as possible.

Check out where Tidal Treasures Wampum Jewelry will be available here !.........updated June 29th,2016.

Special Offer

Beautiful silver framed polished Wampum with sterling silver necklace!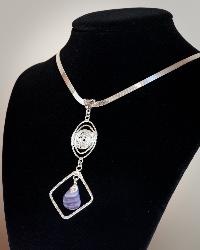 Contact Us at:

email : tidaltreasures@verizon.net

phone: (508) 395-6709